Regular price
Sale price
$24.99
Unit price
per
Sale
Sold out
Say goodbye to stubborn mold and mildew stains with our Mold & Mildew Stain Remover! This powerful formula is easy to use and requires no scrubbing, making it the perfect solution for removing mold and mildew from boat tops, vinyl cushions, chairs, canopies, and more. Its versatile formula can also be used on rubber fenders, fiberglass, caulk, tile, grout, shower stalls, sinks, counters, and other surfaces that may be prone to mold and mildew.
Simply spray the product onto a cool substrate and let it soak for a few minutes, and watch the mold and mildew disappear before your eyes. To ensure the best results, avoid using in direct sunlight. Get your hands on this convenient and effective Mold & Mildew Stain Remover today!
After removing, make sure to PREVENT the mold from coming back with our Mold & Mildew Preventer.
Share
View full details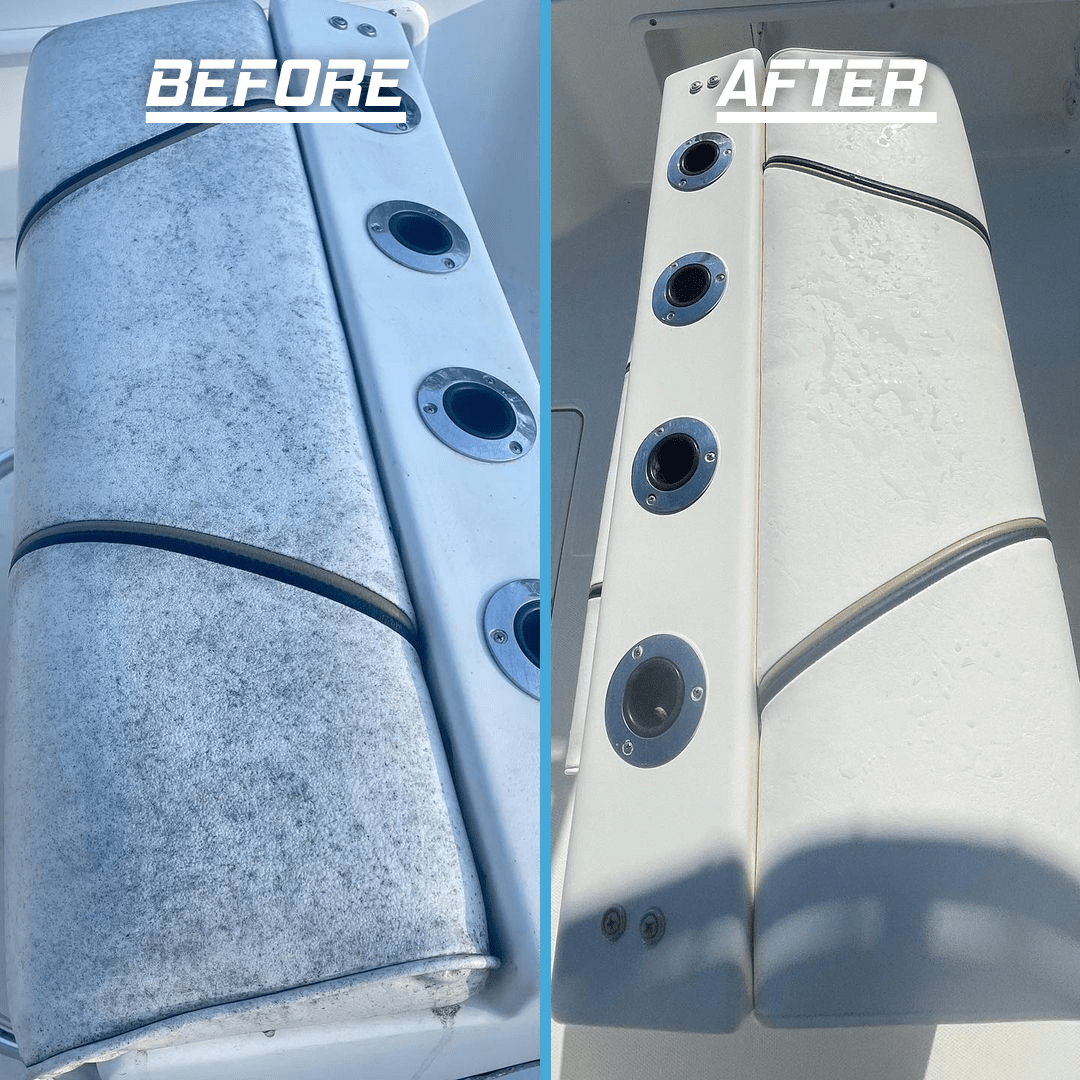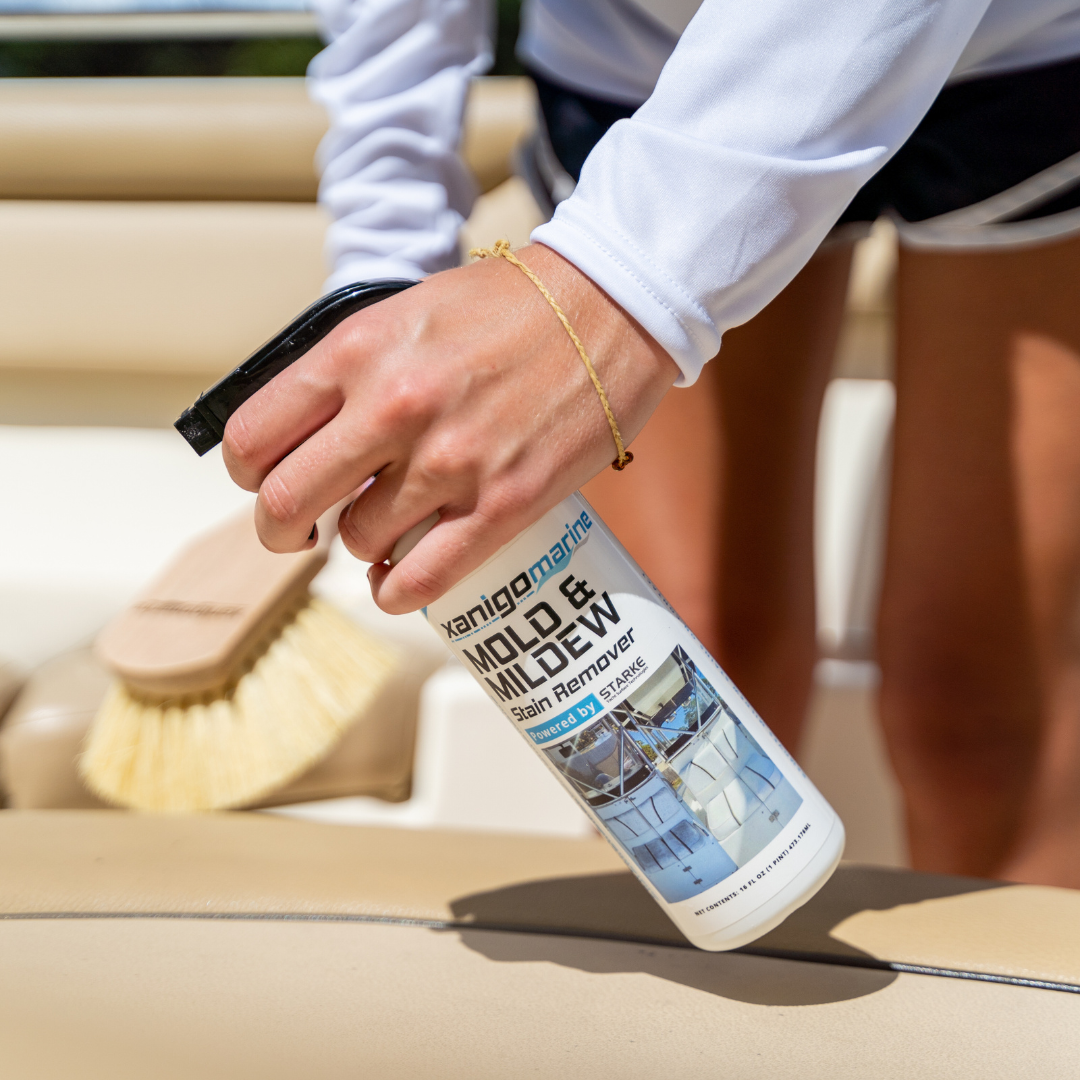 3 Step Mold Prevention Process
Step 1
Our mold & mildew stain remover is a very effective way to remove mold and mildew, however it is a harsh chemical and should only be used once to remove mold, then the preventer should be applied to prevent the mold from coming back. 
Liberally apply the Mold & Mildew Stain Remover to your seats. Let it sit for 30-60 seconds but do not let dry. 
Agitate in a circular motion with a brush
to remove the mold from the pours. 
Rinse really well with clean water.

Step 2
With just one application, your boat will be protected against mold and mildew for up to 90 days. The preventer creates a covalent bond to the surface that it is applied to. You can apply this to almost any marine surface including: vinyl seats, life jackets, canvas, ropes, compartments, live-well, bilge, patio furniture and other areas of high moisture.
Spray the Mold & Mildew Preventer onto a clean a, dry surface and spread evenly with a microfiber cloth. Remember to spread, not wife off.
Step 3
Keep your boat clean between mold prevention applications without the use of harsh chemicals or wasting water. Removes sunscreen (a major food source for mold) and leaves a refreshing smell without impacting the protective layer created by the mold & mildew preventer. Also, a great way to shine up a gel-coat quickly!
Spray the Waterless Wash onto your seats, let it sit for 15-20 seconds and wipe off with a microfiber cloth. 
The Xanigo Marine Detailer Model
You might also be interested in