Regular price
Sale price
$59.99
Unit price
per
Sale
Sold out
Experience the freedom and efficiency that comes with the Xanigo Marine Freedom Atomizer 20V Battery. Say goodbye to interruptions and downtime and hello to a more powerful and reliable atomization experience. Order yours today and unlock the full potential of your Xanigo Marine Freedom Atomizer.
Key Features:
1. High Capacity: With an impressive 20V output, this battery provides long-lasting power to your Xanigo Marine Freedom Atomizer, allowing you to tackle even the most demanding tasks with ease. .
2. Quick Charging: Spend less time waiting and more time working. Our 20V battery is designed to charge rapidly, ensuring that your Xanigo Marine Freedom Atomizer is always ready for action when you need it.
3. Lightweight and Compact: Weighing in at just 1.2 lbs, this battery is incredibly lightweight and compact, making it easy to transport and store. Its slim design ensures that it won't add any unnecessary bulk to your atomizer setup.
4. Durable and Reliable: Built to withstand the rigors of marine environments, this battery is both water and corrosion-resistant, ensuring that it will provide consistent power in even the harshest conditions.
5. Compatibility: Designed exclusively for the Xanigo Marine Freedom Atomizer, this battery ensures seamless integration and optimal performance with your atomizer.
6. LED Power Indicator: The built-in LED power indicator allows you to quickly and easily check the remaining battery life, so you know when it's time to recharge.
Includes:
1- 20v battery ONLY 
Share
View full details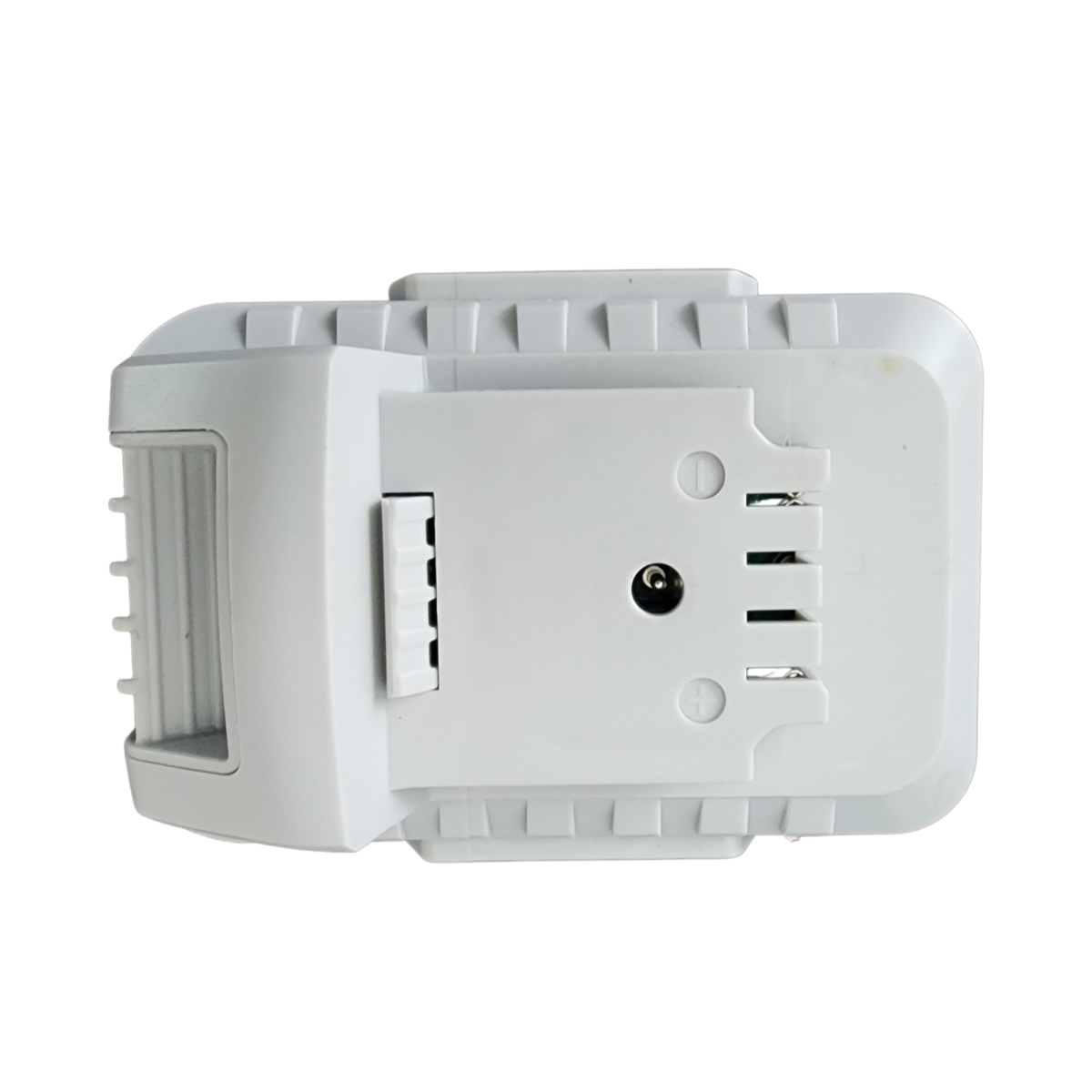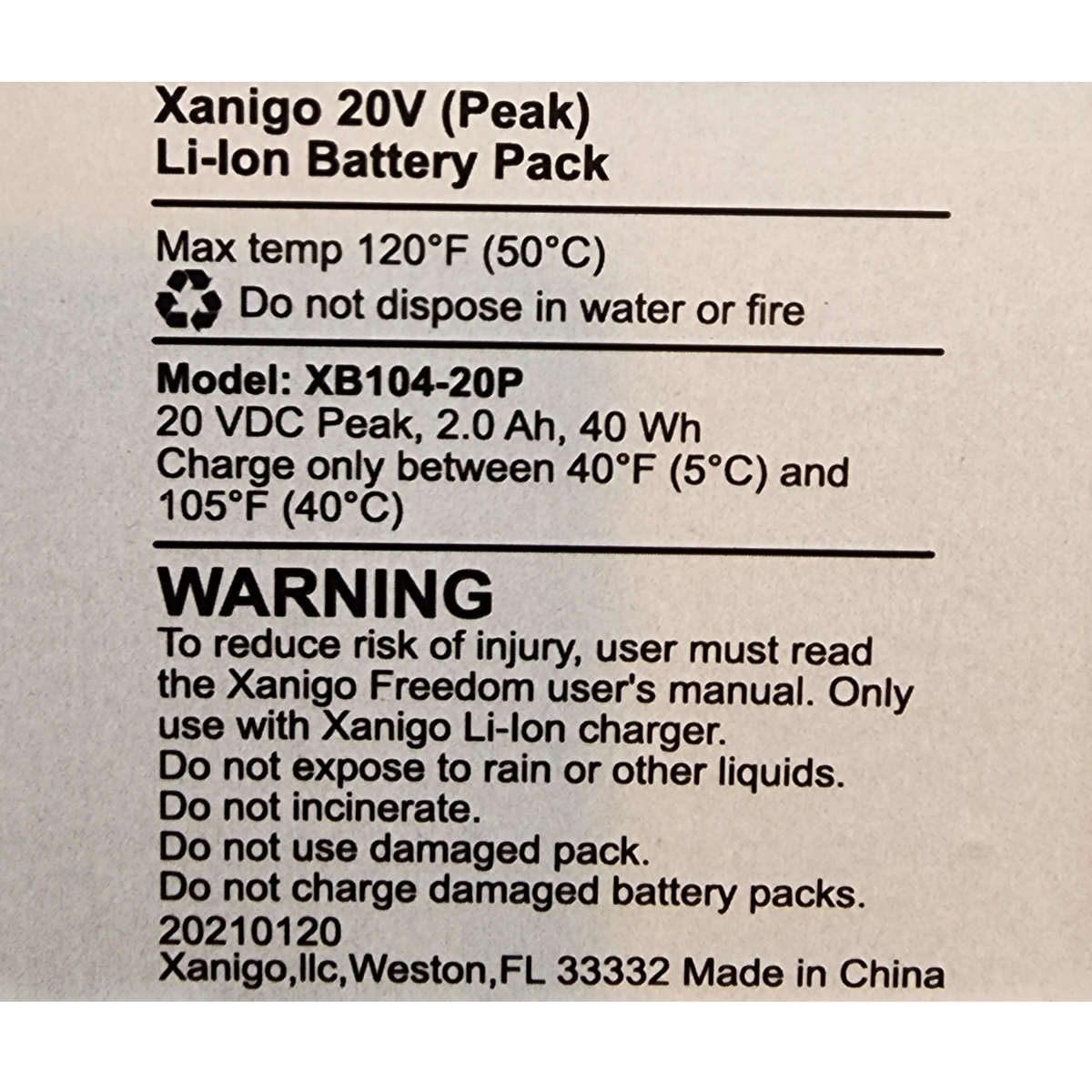 3 Step Mold Prevention Process
Step 1
Our mold & mildew stain remover is a very effective way to remove mold and mildew, however it is a harsh chemical and should only be used once to remove mold, then the preventer should be applied to prevent the mold from coming back. 
Liberally apply the Mold & Mildew Stain Remover to your seats. Let it sit for 30-60 seconds but do not let dry. 
Agitate in a circular motion with a brush
to remove the mold from the pours. 
Rinse really well with clean water.

Step 2
With just one application, your boat will be protected against mold and mildew for up to 90 days. The preventer creates a covalent bond to the surface that it is applied to. You can apply this to almost any marine surface including: vinyl seats, life jackets, canvas, ropes, compartments, live-well, bilge, patio furniture and other areas of high moisture.
Spray the Mold & Mildew Preventer onto a clean a, dry surface and spread evenly with a microfiber cloth. Remember to spread, not wife off.
Step 3
Keep your boat clean between mold prevention applications without the use of harsh chemicals or wasting water. Removes sunscreen (a major food source for mold) and leaves a refreshing smell without impacting the protective layer created by the mold & mildew preventer. Also, a great way to shine up a gel-coat quickly!
Spray the Waterless Wash onto your seats, let it sit for 15-20 seconds and wipe off with a microfiber cloth. 
The Xanigo Marine Detailer Model
You might also be interested in