Regular price
Sale price
$29.99
Unit price
per
Sale
Sold out
Are you looking for a superior boat bucket that combines durability, functionality, and style? Look no further than the Xanigo Marine Premium Rope Handled Bucket. This top-of-the-line bucket is designed to meet the demands of avid boaters, whether you're on a big sporty vessel, commercial boat, or a smaller craft. The ultimate choice for marine enthusiasts.
Share
View full details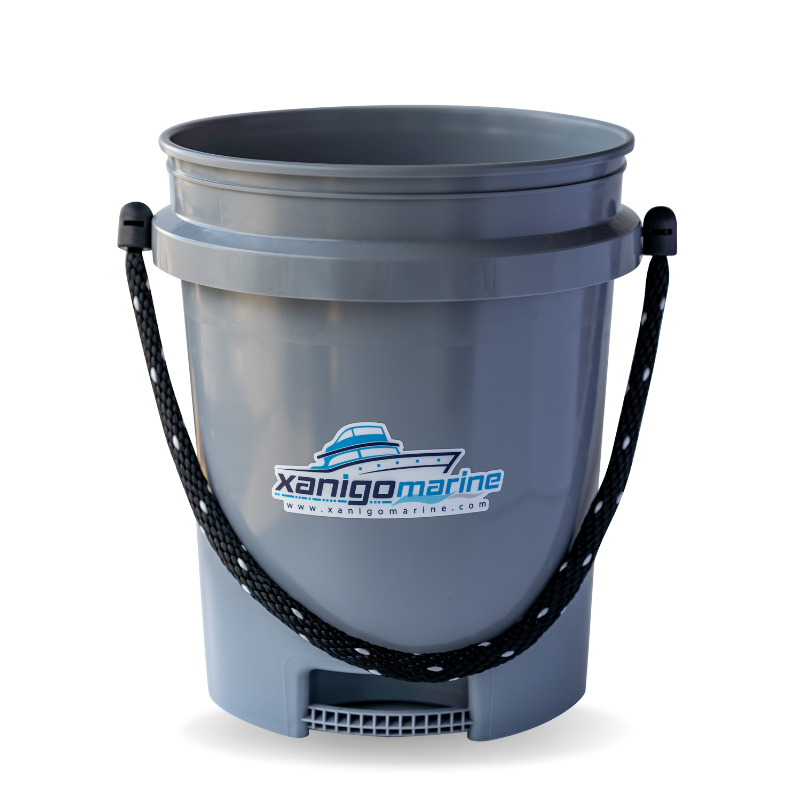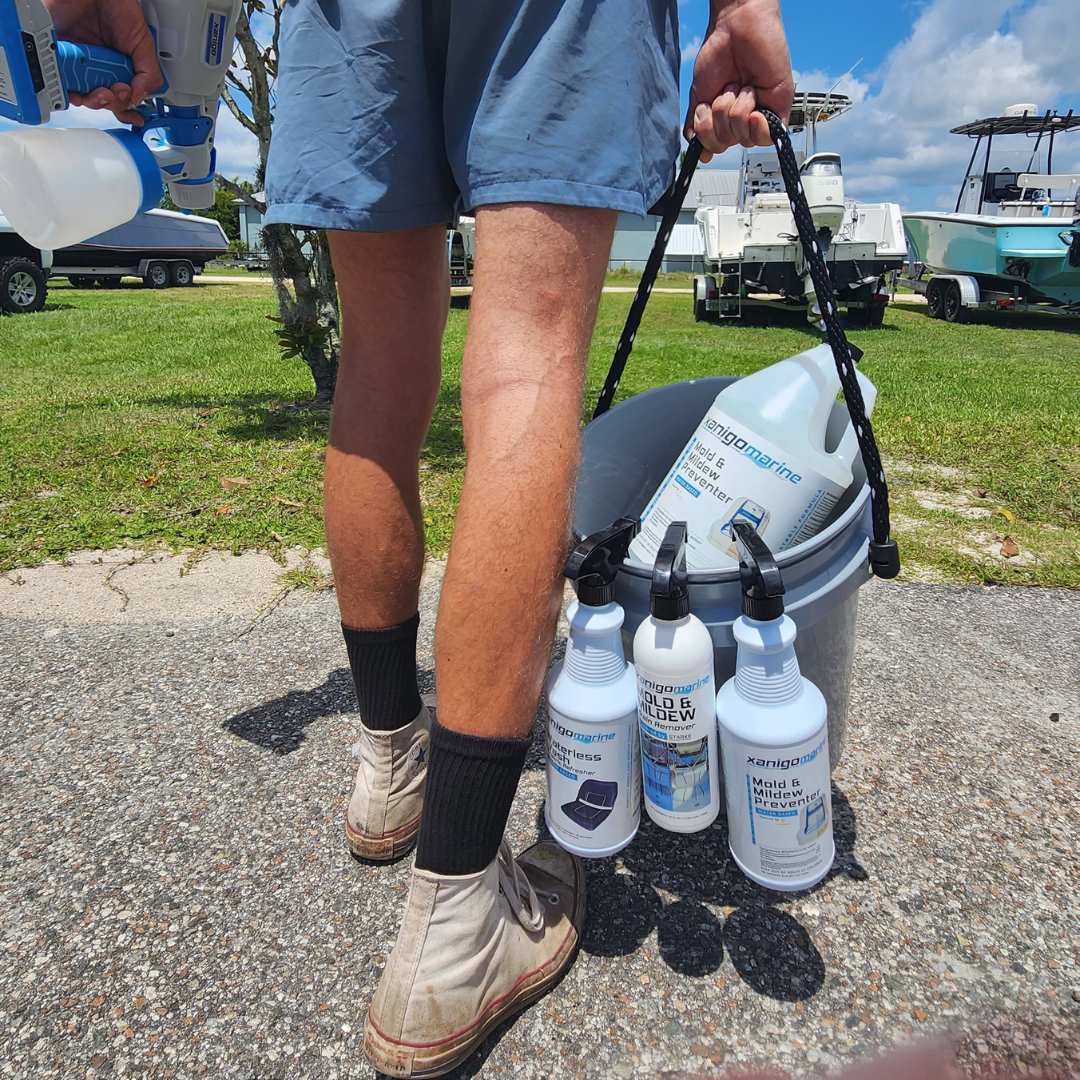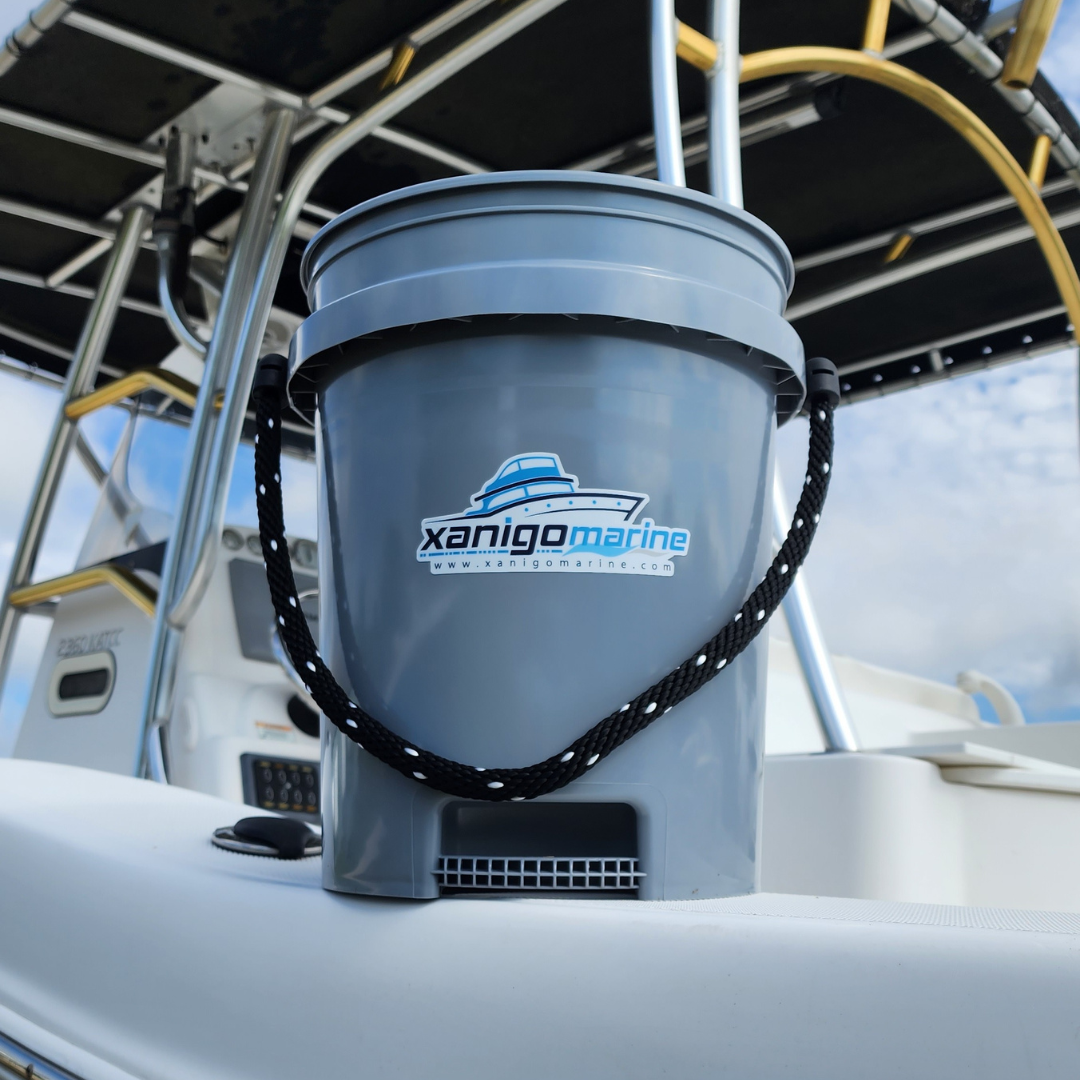 3 Step Mold Prevention Process
Step 1
Our mold & mildew stain remover is a very effective way to remove mold and mildew, however it is a harsh chemical and should only be used once to remove mold, then the preventer should be applied to prevent the mold from coming back. 
Liberally apply the Mold & Mildew Stain Remover to your seats. Let it sit for 30-60 seconds but do not let dry. 
Agitate in a circular motion with a brush
to remove the mold from the pours. 
Rinse really well with clean water.

Step 2
With just one application, your boat will be protected against mold and mildew for up to 90 days. The preventer creates a covalent bond to the surface that it is applied to. You can apply this to almost any marine surface including: vinyl seats, life jackets, canvas, ropes, compartments, live-well, bilge, patio furniture and other areas of high moisture.
Spray the Mold & Mildew Preventer onto a clean a, dry surface and spread evenly with a microfiber cloth. Remember to spread, not wife off.
Step 3
Keep your boat clean between mold prevention applications without the use of harsh chemicals or wasting water. Removes sunscreen (a major food source for mold) and leaves a refreshing smell without impacting the protective layer created by the mold & mildew preventer. Also, a great way to shine up a gel-coat quickly!
Spray the Waterless Wash onto your seats, let it sit for 15-20 seconds and wipe off with a microfiber cloth. 
The Xanigo Marine Detailer Model
You might also be interested in